Powermac G4
The original Apple Power Mac G4, code name "Yikes!", was introduced at the Seybold conference in San Francisco on August 31, 1999,[1] with

400 MHz

,

450 MHz

and

500 MHz

configurations available. In October 1999, Apple was forced to postpone the

500 MHz

because of poor yield of the

500 MHz

chips. In response, Apple "speed dumped" the processor speed in each configuration by

50 MHz

but caused some controversy by not decreasing the price of the machines.[2]
The early

400 MHz

(later

350 MHz

) PCI-based version used a motherboard identical to the one used in Power Macintosh G3 (Blue & White) computers (minus the ADB port), in a "graphite" colored case and with the new Motorola PowerPC 7400 (G4) CPU. The higher-speed models, code name "Sawtooth", used a greatly modified motherboard design with AGP2x graphics (replacing the

66 MHz

PCI slot). In December 1999, the entire Power Mac G4 line was updated to the AGP motherboard.
Powermac G4
Powermac G4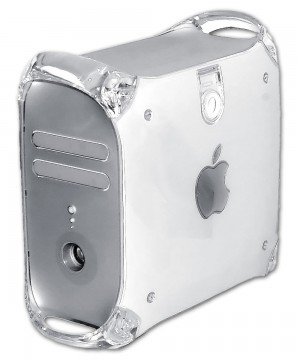 Powermac G4
Powermac G4
Powermac G4
Powermac G4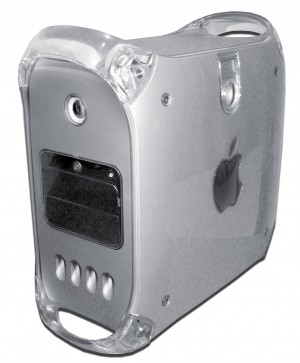 Powermac G4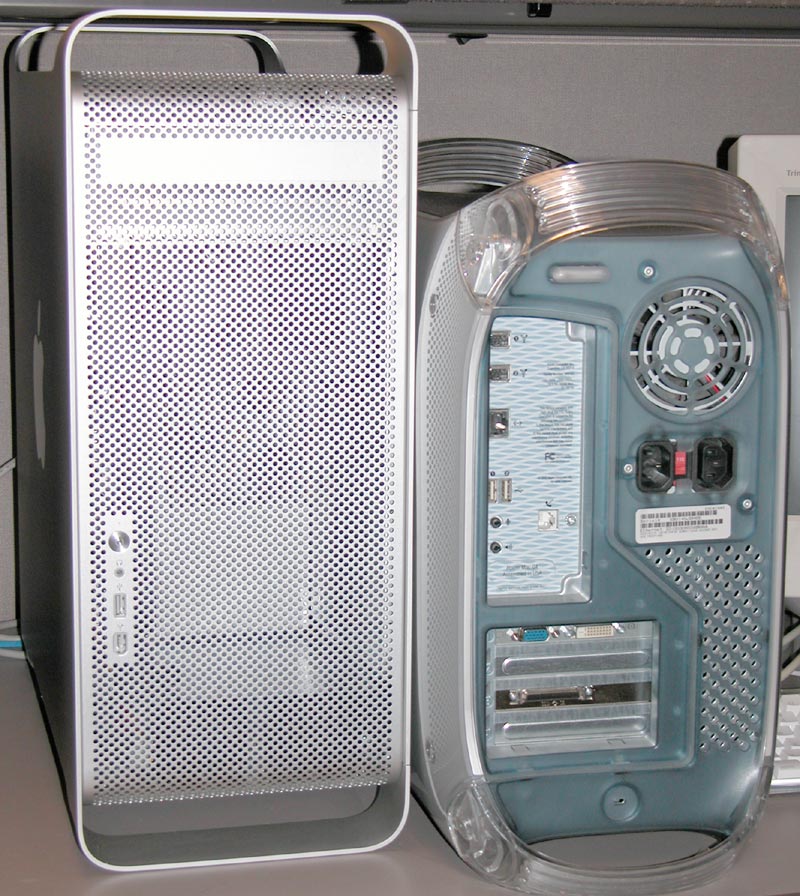 Powermac G4
Powermac G4